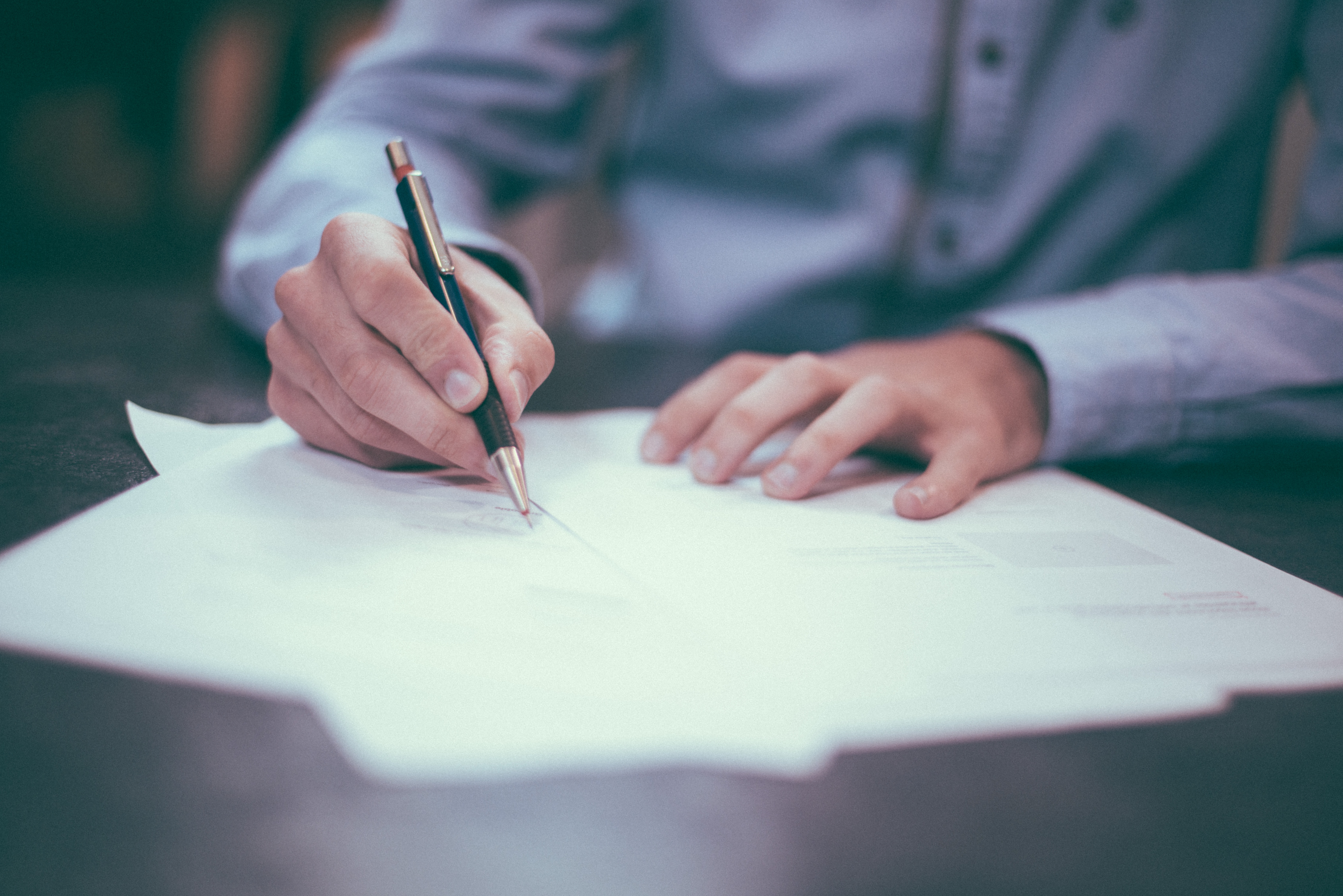 This Privacy Policy was last updated on 24 OCT 2021.
What Data We Get
Data protection law governs the "processing" of "personal data". "Personal data" is broadly defined to mean: "...data which relate to a living individual who can be identified – (a) from those data, or (b) from those data and other information which is in the possession of, or is likely to come into the possession of, the data controller, and includes any expression of opinion about the individual and any indication of the intentions of the data controller or any other person in respect of the individual.
Data You Provide to Us / How We Get Data About You
If you reside or are otherwise located outside of the United States, please note that the information and data we collect will be processed and stored in the United States. Data protection and privacy laws, rules, and regulations in the United States may differ from those in the jurisdiction in which you are located, and may not have the same level of protection as the laws, rules, and regulations in the country or territory in which you reside or are located. Your use of the Platforms and the providing of information to us constitutes your consent to the transfer to and processing of your personal information in the United States unless otherwise stated within this Policy.
WHAT PERSONAL INFORMATION DO WE COLLECT?
We may collect the following information about you:
your name, age/date of birth, gender, and other relevant demographic information;
your contact details: postal address including billing and delivery addresses, telephone numbers (including mobile numbers) and email address; your social media handles;
purchases and orders made by you; your online browsing activities on any of our websites including which items you store in your cart; information about the device you use to browse our websites including the IP address and device type;
your communication and marketing preferences;
your interests, preferences, feedback, competition and survey responses; your location;
your correspondence and communications with us;
and other publicly available personal data, including any which you have shared via a public platform (such as Instagram, YouTube, Twitter or public Facebook page).
This list is not exhaustive and in specific instances, we may need to collect additional data for the purposes set out in this Notice. Some personal data is collected directly, for example when you set up an online account on our website or send an email to our Customer Support team. Other personal data is collected indirectly, for example when you browse our websites or undertake online activity. We may also collect personal data from third parties who have your consent to pass your details to us, or from publicly available sources. We may anonymize and aggregate personal data for insight and research but this will not identify anyone. Our websites are not intended for children and we do not knowingly collect data relating to children.
HOW DO WE USE YOUR PERSONAL INFORMATION?
General
Cyber Fox Limited (R) (and trusted partners acting on our behalf) use your personal data:
to provide goods and services to you;
to make a tailored website available to you;
to manage any account(s) you hold with us;
to verify your identity;
for crime and fraud prevention, detection, and related purposes;
with your agreement, to contact you about promotional offers, events, products, and services which we think may interest you;
to show you promotional communications through online media as you browse the web;
for analysis, insight, and research purposes - to better understand your needs and ensure we are giving you what you want;
to identify and contact competition winners;
to enable us to manage customer service interactions with you;
where we have a legal right or duty to use or disclose your information (for example in relation to an investigation by a public authority or in a legal dispute).
Personalization and Automated Decision Making
If you visit any of our websites, you may receive personalized banner advertisements whilst browsing websites of other companies. Any banner advertisements you see will relate to your browsing activity on our website from your computer or other devices.
These advertisements are provided by us via external market leading specialist providers using techniques such as pixels, web beacons, ad tags, mobile identifiers, and 'cookies' placed on your computer or other devices (see further information on the use of cookies in our Cookie Policy). You can remove or disable cookies at any time - see Cookie Policy for further information.
We may collect data directly from you, as well as analyzing your browsing and purchasing activity online and your responses to marketing communications. The results of this analysis, together with other demographic data, allow us to ensure that we contact you with information on products, services, events, and offers that are tailored and relevant to you. To do so, we use software and other technology for automated decision-making. We may do this to decide what marketing communications are suitable for you and this activity is based on our legitimate interests to develop and improve our products and services.
Also to provide more personalized services and experiences, we may review data held by external social media platform providers about you, for example, details on your Twitter or Facebook profiles that you have chosen to make publicly accessible such as your name, date of birth. Some of our services enable you to sign in via external social media platform providers such as Facebook. If you choose to sign in via a third-party app, you will be presented with a dialog box that will ask your permission to allow us to access your personal information (e.g. your full name, date of birth, email address, and any other information you have made accessible).
We aim to update you about products and services which are of interest and relevance to you as an individual. To help us do this, we process data by profiling and segmenting, identifying what our customers like, and ensuring messages we send them are relevant based on their demographics, interests, purchase behavior, online web browsing activity, and engagement with previous communications. We may also use your data to exclude you from communications that we feel are irrelevant to you. For example, we may exclude someone from resends marketing emails when we know that person has already opened the original email sent.
Another example of how we may tailor our communications with you is that we may group individuals with similar interests using this data so we can send them product news or promotional offers that are relevant to that shared interest.
You have the right to opt-out of any automated processing, including profiling, at any time by informing us that you wish to opt-out of automated processing by contacting our customer support team
COOKIE POLICY
Like most websites, our websites use cookies to collect information. Cookies are small data files that are placed on your computer or other devices (such as smartphones or tablets) as you browse our websites. They are used to 'remember' when your computer or device accesses our websites. They allow us to remember whether you are logged in to the site and what items you had in your basket. Cookies are essential for the effective operation of our websites and to help you shop with us online. They are also used to tailor the products and services offered and advertised to you, both on our websites and elsewhere.
INFORMATION COLLECTED
Some cookies collect information about browsing and purchasing behavior when you access our websites via the same computer or device. This includes information about pages viewed, products purchased, and your journey around a website. All data passed by cookies is anonymous and will never contain individual detail such as your name, address, telephone number, or payment information but may contain our customer reference number that is unique to you. For more detailed information about how cookies work, please visit www.allaboutcookies.org.
HOW ARE COOKIES MANAGED?
The cookies stored on your computer or another device when you access our websites are designed by:
cyberfox or on our behalf and are necessary to enable you to make purchases on our websites; third parties who participate with us in marketing programs; and third parties who publish web banner advertisements for us.
WHAT ARE COOKIES USED FOR?
Cookies are used with our marketing partners to present you with appropriate offers and advertising as you browse other sites on the internet, based on your browsing activity while on our site. Cookies also allow us to work alongside our web analytics partner, Google Analytics, to see how you like to use our website, which pages or special functions you prefer and help us to make them better. We may match the data we capture through cookies with personal data that we already hold about you to better understand you. This helps us to continually improve the relevance of our promotional communications, your experience and our products and services. The main purposes for which cookies are used are:
For functional purposes essential to the effective operation of our websites, particularly in relation to online transactions, site navigation, and preferences. For marketing and advertising, particularly web banner advertisements and targeted updates through digital channels and social media. To enable us to collect information about your browsing and behaviour, helping us to improve your experience and to monitor performance. To enable us to meet our contractual obligations to make payments to third parties when a product is purchased by someone who has visited our website from a site operated by those parties.
WHAT TYPE OF COOKIES DO WE USE?
There are two types of cookie that may be used during your visit to our site:
Session cookies
Session cookies are deleted after each visit to our site. For example, when you are browsing our site, it will remember you for the duration of your visit, but the cookie will be removed from your computer as soon as you close down your internet browser. Session cookies allow you to add an item to the basket and then move through the checkout. Disallowing these cookies via your web browser will mean you are unable to place an order on this site.
Persistent cookies
Persistent cookies remember you for a set period of time, allowing wishlist and/or previously viewed products to be displayed the next time you visit our site and whether you were logged into your account.
TURNING OFF AND DELETING COOKIES
Most web browsers will provide the option to turn off or disallow cookies. How you do this depends on the web browser you are using. Instructions for disallowing cookies can usually be found in the browser's 'Help' menu. Note that in common with most other transactional websites, if you only disable third-party cookies, you will not be prevented from making purchases on our websites but refusing the cookies we have used via your web browser will mean that you are unable to make a transactional purchase on our website. You may also find that the functionality of many other websites and services will be affected. Cookies can be deleted using your web browser. However, unless they are disallowed they will be re-applied the next time you visit a website.
If you want to disable cookies you need to change your website browser settings to reject cookies. How you can do this will depend on the browser you use. Further details on how to disable cookies for the most popular desktop browsers are set out here (these may vary depending on operating system and browser version)[link]:
For Microsoft Edge:
Choose the menu "Tools" then "Internet Options"
Click on the "Privacy" tab
Select "Advanced"
Choose the appropriate settings
For Google Chrome:
Choose "Settings" and click on "Advanced"
Under "Privacy and Security" click "Content Settings"
Click "Cookies"
For Safari:
Choose Preferences > Privacy
Click on "Block all cookies"
For Mozilla firefox:
Click on the menu icon then select "Options"
Click on the icon "Privacy & Security"
Find the menu "cookie" and select the relevant options
For Opera 6.0 and further:
Choose the menu icon and select "Settings"
Click on "Privacy & Security"
Choose the appropriate settings
THIS POLICY HAS BEEN LAST UPDATED ON THE 24 OCT 2021